Psychology for Kids
Psychology for Kids
Quick Links
About Psychology for Kids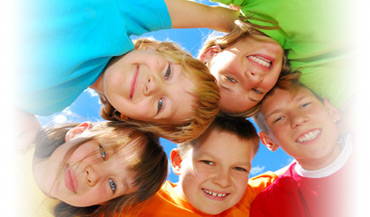 Psychology for Kids is a child and adolescent specific service for clients aged between 0 to 17 years.
Our clinicians have a minimum of 6 years university training and focus on the field of Child Clinical Psychology, using child specific evidence based assessment tools and therapies.
Kristy Mazzitelli
Kristy is fully registered with the NSW Psychologist's Registration Board and is also a member of the College of Clinical Psychologists within The Australian Psychological Society (APS). Kristy is a Clinical Psychologist, meaning that she has completed six years of university training, a clinical internship and full-time clinical supervision. Supervising psychologists-in-training has and will continue to be an area of interest for Kristy.
Kristy has extensive experience in private practice, in particular working with children, adolescents and families. Her particular expertise consists of management of behavioural difficulties, training parents and carers of children with behavioural issues, the treatment of mood and anxiety disorders, and the assessment of learning problems.
Cognitive Behaviour Therapy (CBT), which research has established as the treatment of choice for a range of psychological difficulties, is the main type of therapy used within the practice. Kristy has extensive training and experience in the delivery of CBT. Her focus is on providing the child, parents and teachers with practical strategies to solve problems that may be causing significant impairment in one or several areas of the child's life.

Qualifications
Bachelor of Psychology
Graduate Diploma of Psychology
Master of Psychology (Clinical)

Professional Registrations
Psychology Board of Australia

Professional Memberships
Australian Psychological Society (APS)
APS College of Clinical Psychology

Fareen Reza
Fareen is fully registered with the Psychology Board of Australia. She is also a member of the Australian Psychological Society (APS). Fareen has completed 7 years of university training during which she received the Australian Postgraduate Award (APA), a Commonwealth Government scholarship awarded to students who demonstrate exceptional research potential.
Fareen has experience working with children and adolescents who experience depression, anxiety, behavioural problems, learning problems, trauma, bullying and family disruptions. Fareen is particularly interested in the assessment, diagnosis and treatment of anxiety and mood disorders in children and adolescents. She also has an interest in health psychology, more specifically, the treatment of emotional, behavioural and cognitive difficulties related to acute and chronic medical illnesses.
Fareen has specialist training and experience in the delivery of Cognitive Behaviour Therapy (CBT) and family therapy. In addition, she is qualified to complete psychometric and educational assessments. She works closely with parents and carers and liaises with teachers, school counsellors, GPs, paediatricians and other relevant personnel involved in the child's care.

Qualifications
Bachelor of Psychology (Honours) first class, Macquarie University
Doctorate of Clinical Psychology, University of Sydney
Master of Science, University of Sydney

Professional Registrations
Psychology Board of Australia

Professional Memberships
Australian Psychological Society (APS)